By Rodrigo Shordia López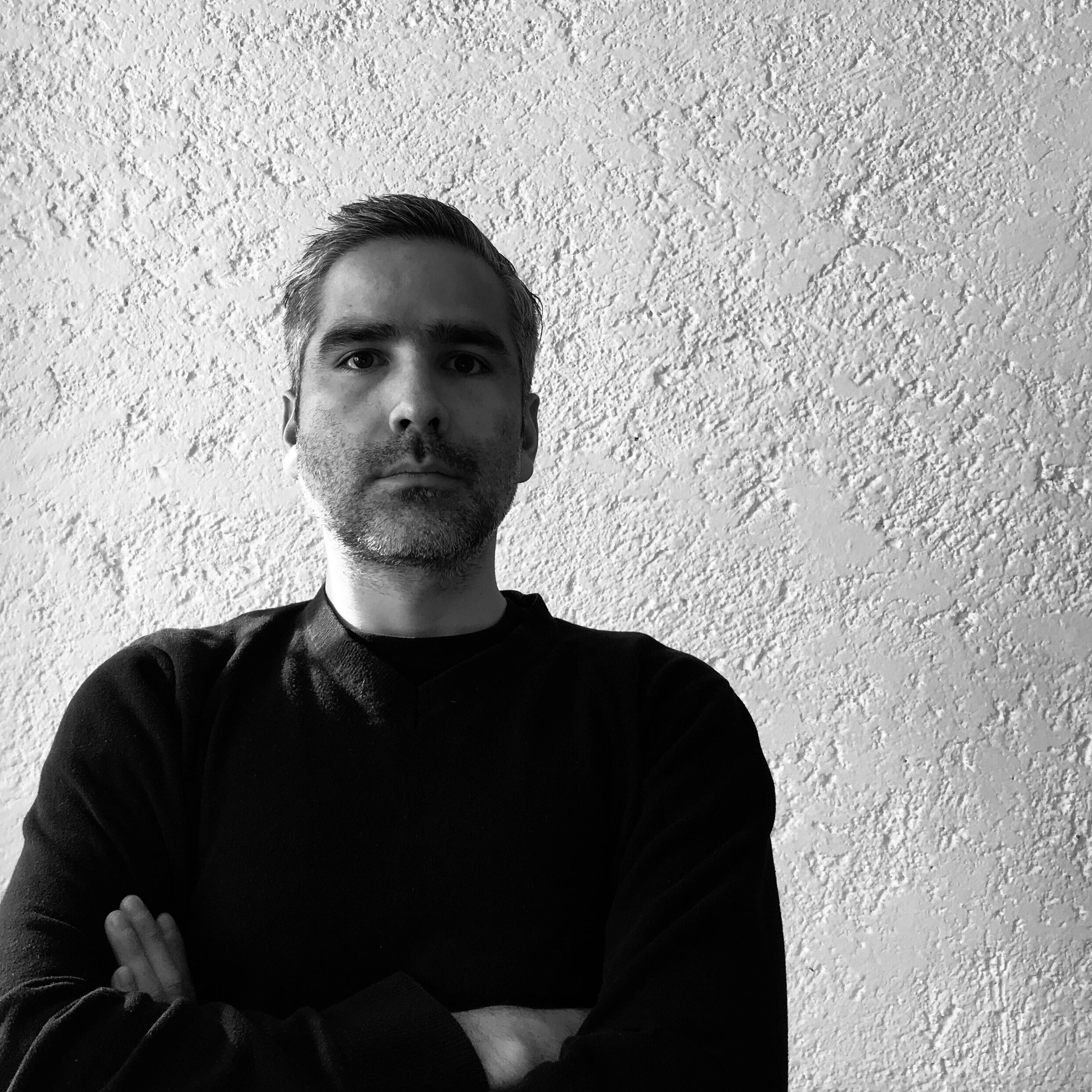 When we talk about Mexican architecture, we have something in mind. A set of images, languages, practices, and a work ethic, a mystique and an attitude to the profession that can be identified. It's complicated, but we can almost put our finger on it. When we read an article in a foreign magazine or blog, we can see that, in fact, there is a way the world views Mexican architecture. The world's architects, and Mexican architects, have come to their own conclusions about Mexican architecture. We can almost say that Mexican architecture has an identity.
By trying to define this identity, we can pinpoint certain patterns that are usually repeated. We can see Mexican architecture as the great monumental materiality of 20th-century modernism. La Ciudad Universitaria, or in the complex of Nonoalco Tlatelolco we find examples of the contributions of Mexican architecture to the discourse of the modern movement. It is in the twentieth century that the identity of our current architecture is forged as an inheritance of the great masters of functionalist architecture. Today the architectural discourse and the work of notable architects and offices follows this material tradition that began more than 80 years ago. It is no coincidence that we can understand the architecture of Mauricio Rocha next to the architecture of Juan O' Gorman, or Luis Barragán. We are not comparing them, we are just pointing out that both are notable examples and have a certain "mexicanity" that is identifiable and produces perhaps their greatest achievement and attractiveness. It is not an easy task to capture the complexities of Mexican culture and history, but we can certainly understand these architectures as linked to them.
This identity, in the contemporary context, is not close to the pre-Columbian tradition of the peoples originated in our country. Rather, it is in a project about a nation and the 20th-century political and social history that we rarely study and consider as part of our identity. The first thing we see is the twentieth century, and the great modern architects as associated with the state, the government, and a collective project. The identity of Mexican architecture is intimately linked to the identity of the contemporary Mexican citizen, and this identity is built on a cultural discourse notable for its rarity. The rectory tower of Ciudad Universitaria, is an icon of modern and functionalist architecture, but its ornamentation denotes a much deeper process culturally speaking. The ornamentation on this building shows the character of the mixed breed (mestizo) as the engine of cultural and social life. The mestizo, the concept of the indigenous who is not completely indigenous and who is not completely European, who is orphaned because he is not from here or there, is the identity that the twentieth century state formed as the new way of understanding itself Mexican. There's another place that proves this identity. The square of the three cultures, in the urban complex of Nonoalco, Tlatelolco, a place where the original, the colonial, and the modern coexist. This identity is a construction that arises since the twentieth century in response to a changing world and as a way to establish the Mexican's relationship with its environment, to make sense of its past, create its future and provide a present.
The first thing we can say is that one of the cultural fronts where this identity is built is in Mexican schools of architecture. Mexico is a country that has more architecture schools than Spain, for example, or France. It is curious that although we have a tradition of Mexican architecture and practice, it is difficult to talk about an educational tradition. While Mexican architecture as a body of works has identifiable characteristics and patterns, the academy and the way of forming architects does not necessarily share the same cohesion. But if Mexican architecture is something we can identify, wouldn't it have its origins in the centers where architects are formed?
Architectural education in Mexico is built mostly from the design studio, this educational modality where the teacher guides a design process. However, we rarely see in this workshop as innovative or experimental methodological proposal, much less speculative. In the architecture studio, the Mexican educator merely plots the ground and defines the program, leaving the student the task of proposing the concept, methodology, or direction of work. In the process, concepts and prejudices that form and determine this exercise are reinforced, giving greater weight to practical and functional aspects and rarely enhancing speculative or experimental processes derived from a critical theoretical positioning in the face of contemporary architectural practice or discourse.
In architecture schools today when a student interacts with their instructor in the architecture studio, we can see this identity at stake in many respects. One of the main aspects is the way in which there is an ideal and a goal to which you arrive. We can say that in most cases student and instructor have this ideal of modern Mexican architecture as the objective and the preconceived endpoint.
Therefore, the identity of Mexican architecture is not only traced back to the Mexican 20th century, but also continues to be built from the academic institutions. It is in the academy where we see the persecution of this identity as an underlying process. There it is, at all times, the ghosts of Barragán, Pani and others, feeding the desires of young people and shape their ideas, excluding other visions and other discourses in the process.
Perhaps today this search to belong is not the only way to move the profession forward. Architecture globally has shown remarkable advances in the technological field, and Mexican architects have embraced these changes almost entirely. Today, executive projects are produced in record times, unthinkable long ago, but outside of the obvious optimization in production times, perhaps we can say that digital technology in Mexican architecture is a black box. We use the 21st century tools to produce 20th-century architecture. Contemporary discourse in Mexican architecture tends to avoid theorizing about technology. It is not our forte, so we do not talk about it. We normally associate technology, especially digital technology and what can be achieved with its correct use with the concept of "foreign," with architecture that does not apply to our country and should therefore not be studied.
Let's think for a moment about an architecture student today interested in the architecture of Greg Lynn or Frank Gehry, to talk about references closer to our time, and with a global impact. This student probably doesn't master the digital tools to produce the architecture he imagines or wants to emulate. Because of this, he delivers in his studio project a clumsy attempt that he does little to really interpret of the architecture he is interested in. The instructor, critiquing the work, concludes that this student is trying to copy something he does not understand, and grades him in a demanding way, probably even in a repudiating fashion. He will probably argue that architecture in Mexico does not need these "foreign influences" or that is for other places, or that it's very expensive to do so. There will always be some argument to re-adjust the student's talent to the belt of Mexican architecture.
This is where the identity of the Mexican architect is his or her own block. The Mexican architect cannot fully accept technology or technological discourse in architecture or what derives from the relationship between designer and technology. To accept it completely is to be conquered by a foreign culture once again and feel even more orphaned. If you fully accept the technology, you lose your identity. The "mestizo" is once again conquered by a strange and alien culture that is not his or hers. In consequence, the Mexican architect decides to stay in his comfort zone, where Barragán remains law and the walls remain vertical. Where he's safe and where he knows he'll be happy.
The problem of identity now becomes a drag on innovation, as it is the same identity that prevents us from turning to other disciplines, other countries, other methodologies and other ghosts. Going back to our example of the precocious student, one argument against him is that he does not master digital tools to accurately model his ideas. He or she probably doesn't know the advanced parametric design tools or fundamental principles of computational geometry, scripting, and other technologies that could make your ideas come true. This isn't the student's fault, it's the fault of his academy, of all of us. In Mexico, not only do we not produce new technology, but adopting it for us is a process that takes years. We don't adopt technology, and when we do, we do it in such a slow pace. Due to this slow adoption of new technology, which is not only unique to our country but also exacerbates in the institutional academic world, there is an educational gap about the techniques, theories and models of thought that enable and underpin technological innovation. This educational gap is filled today through the internet by workshops, massive online courses, and an almost endless number of tutorials on streaming channels to be able to do such computational technique. These educational models, which are increasingly being adopted by institutions, are really filling the gap that remains in universities and schools. This is not a phenomenon limited to the Mexican sphere; perhaps for lack of qualified staff, or lack of interest, or prejudices and myths of the digital that architecture schools in the world are not offering the theoretical and practical framework that the student wants to learn. However, in Mexico, this effect is exacerbated by the incompatibility between digital technology, and the identity of the Mexican architect.
This puts us in the role of our student friend's instructor. Most likely your teacher doesn't have the tools or doesn't have the knowledge to talk and interpret the architecture our students are wanting to achieve. Because it is as strange as if it were from Mars, and therefore his architecture can't work in our country. Here architecture is about material, the honesty of the material, the denial of ornament as mantra and monumentality written in Mexican Spanish. For the studio instructor, the reality is that there is not much interest in reading architecture that is not written in a language other than his. That is, our instructor can only read Mexican architecture and when the student is interested in another vision, this desire is pulled away as something strange.
And this is where my argument is set. We must stop trying to build an identity in the academy. We must stop outlawing other visions of architecture. We cannot talk about Mexican architecture in the technological digital context because our very identity rules out the possibility of embracing technology as a fundamental part of architecture. Technology is a fundamental part of architecture, linked from its inception to ingenuity and knowledge, architecture has always advanced through technology, and Mexican architects are letting go of the opportunity to experiment and adapt our language to new methodologies and ways of thinking. Computing and digital in architecture have become taboo subject without even generating a shock or a palpable adverse effect, only by prejudice and by vehement veneration of an anachronistic and nostalgic identity. At the moment when identity becomes the guiding principle of architectural practice, we are talking about style, and when we judge architecture from style it becomes a wasted conversation, because the norm and type becomes the standard, and you cannot judge architecture from its internal characteristics regardless of our prejudices, and that is a dangerous situation.
Mexican construction tradition is rich and varied, but there is always a feeling that we are perpetuating a language that is obsolete and that can no longer create copies of itself without control; self-replicating and self-enlarged as the only way to build in our country. It's time to think about how to reboot our identity as Mexican architects from the academy.
About the Author:
Rodrigo Shiordia López was born in Mexico City in 1985. He graduated from the Universidad Iberoamericana. As a student, he was the winner of student competitions such as the Emerging Housing Competition organized by the Universidad Iberoamericana, presented at the Expo CIHAC 2009. He was also the winner of the Competition for the Xinantécatl Alpine Shelter in 2010.
He has worked in several architecture firms in Mexico, such as Taller de Diseño Ecológico, Liceaga Covarrubias Consultores and José Vigil Arquitectos. Since 2007 he has participated in various residential and urban projects in different parts of Mexico.
In 2012, he was the recipient of a Fulbright García-Robles scholarship and a scholarship from the National Council of Science and Technology for his Master of Architecture from the University of Southern California, from which he graduated with honors. At the same University, he participated as a researcher and teacher. His thesis project for this master's degree was exhibited at the annual innovation conference, organized by Architectural Record magazine, in Los Angeles in May 2014.
He has published several research papers in specialized conferences such as the Symposium for Simulation in Architecture and Urban Design (SimAUD), ACADIA and its Latin American counterpart, the Digital Graphics Symposium. (SiGRaDi) with experimental projects of computational programming and architecture. He was an exhibitor at the Mini Maker Faire in Oaxaca in 2014, the first maker's fair in Mexico, with the "Feathered Inversions project", which was also exhibited at the MOD Digital Art Festival in Guadalajara in 2014.
He has been a professor at various universities in Mexico City and currently lives and works in Mexico City, where he collaborates with several offices and with private clients. In 2018, he became the coordinator of the master's program in Architecture and Digital Manufacturing at the Universidad Anáhuac México. His current research has to do with the intersection between architecture, computing, technology, and art.