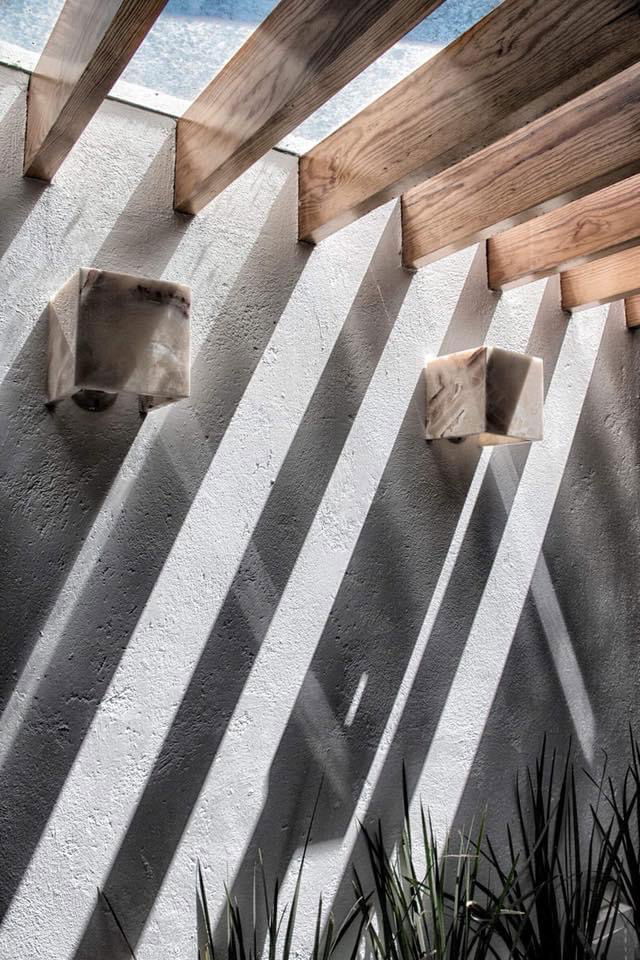 It was a Saturday in August, around ten o'clock in the morning. César was still asleep; he had been in bed for more than twelve hours. A noise woke him up, he didn't know for sure if someone had knocked on the door or something had hit the ground. He turned to see the time on the alarm clock and quickly stopped. He noticed that it was already late and hurried out. Once again he was running late.
He flipped the switch and the atmosphere in the room turned into a yellowish tone. As soon as the sun began to warm up outside, however, there was an atmosphere in the room similar to an early night.
After getting ready, César opened the metal door that connected directly to the hall. There the natural light came from the main entrance, twelve meters to the left of his room. He turned half to the right, towards the kitchen. He walked leaving behind his room and two others, those of his brothers. The light was lost and went almost null until he reached the kitchen, where his mother was cooking, and asked her son to eat something before leaving.
The kitchen was a large space full of fluorescent lamps on four sides of the room. Achieving almost daytime illumination, inside the house that was in darkness.
"Look, César, I've prepared what you like. C'mon, eat.
"Thank you, Mother," he seemed annoyed.
"Is there something wrong, son?"
-No.
Really Caesar had nothing, it was only the discomfort, a consequence of having woken up late, and not knowing when it was dawn due to the lack of lighting in his room.
"You don't know if it is day or night in that room," he finally said.
"It's the whole house, son. When your father built it, he made it in the company of your uncle Rodrigo, who was a bricklayer, but none of them had any idea how to do it," Dolores said.
That explained the distribution of the dwelling. The main door communicated with a corridor, which extended along the entire length of the site until reaching the kitchen-dining room. Parallel to the circulation, the rooms were located sequentially, one served as a living room, which was seldom used. Then a bedroom that was his mother's, then Caesar's, and behind, two rooms for his little brothers. The bathroom was before the kitchen-dining room and in front of it, a small skylight full of heavy pieces so that it would not fly in the air.
The scarce lighting situation undoubtedly put anyone in a bad mood and unconsciously all the inhabitants were affected in their senses, in addition to having the necessary ventilation to breathe healthily. Not to mention at the end of the month, the electricity bill put Doña Dolores in trouble. Because of her salary working in a government agency, she had to limit his expenses. She had been a widow for ten years and had to manage to bring the family afloat. Her husband's pension was intended for Caesar's education. So, for the eight-year-old twins, Maria and Rosendo, she would take care of their expenses directly.
César was already about to leave high school and like most students, it was the stage of choosing a career and he still had doubts. His mother would have preferred him to finish the last semester and look for a job to help with the house.
"Well, Mother, lunch was very good. I'll take a quick bath and go to Manuel's house to do some work.
"Okay, son. Don't take too long, I need you to help me with your brothers.
"We'll see, Mom. I'll try.
César hurried to Manuel's house. After taking a shower, he hurried down the hall. Again, an impulse of rage invaded him, not only the light was missing, but he noticed before entering, a penetrating smell of humidity, and thought it was urgent to ventilate. Finally, he entered and endured severe nausea. As fast as he could, he got dressed, got ready, and left.
When he went outside, the sun hit his face, he was dazzled as almost every day when he went out in the morning. There was his motorcycle, he approached her with one hand over his eyes protecting himself from the sun's rays. He checked it, placed it in position, and saw that everything was in order, he had to do it, he did not have a garage and from time to time, a part of his motorcycle was stolen. After thirty minutes he arrived at Manuel's house.
Manuel lived in a residential area, unlike César who lived in a popular neighborhood. You could see the great change in comfort. This is the reason why he liked to do the work at his friend's house who wasn't bothered being the host, because his parents were often absent, and those visits brought him joy.
When he got off the bike, César noticed in the front yard his friend's mother who was beautiful as always, watering the plants.
-Good day, Ma'am. I have no idea where Manuel is, shouted from outside the fence.
"César, son. I didn't know you were coming. Come in, just yell at him, he'll come out somewhere," she smiled.
"Excuse me, ma'am. Thank you," he entered that beautiful house.
Passing the front yard, he entered the vestibule and then the living room, he knew that was where his friend would be. He was always watching TV.
"Manuel, here you are. It's past noon and you're still in your pajamas," he remarked with a small knock to the back of his head.
-César, Alberto called me to tell me he would not come, and I assumed that he would let you know too.
"Well, he didn't let me know.
"Well, since you're here, let me get dressed. Wait for me here, change the channel.
As Manuel walked away, Caesar sat on a comfortable gray sofa. He ignored the television, he turned his eyes all over the room. He rested his feet on the padded blue-gray carpet and leaned back on the back of the sofa, looking at the double-height ceiling. "Spectacular," he thought.
The purity of the space and its spaciousness caused him a trance of tranquility. In the wall that was located to the south, within the double height, there was a window at the top, through which only the sky could be seen. He stared at the window and suddenly, a delicate line of light appeared running along the wall perpendicular to the window, until it reached the floor. If only a fine ray of light came through my room, he thought. Manuel's house was a delight for the beautiful play of daylight, for there was light in all the spaces. The opposite of César's house.
"Ready, let's go to the office, there we will get ahead on the homework ourselves," Manuel said when he returned.
César followed him and the light continued to captivate him. That was one of the reasons he visited his friend frequently. He compared the mood he enjoyed in that house, compared to the depressing state caused by his own.
-What's wrong? Why so quiet?
"Nothing, all right," he sighed.
Manuel's father's office was incredibly large, books predominated and good taste was noticeable. Although his profession was academic in literature, there were many artistic samples.
-Can I take a book? César asked.
"Of course, those you want, just put it back where it was, my father has a photographic memory," he said jokingly.
He spent a long time observing the large books, taking them out and flipping through them one by one. Always leave them in their place.
"Hey, César," Manuel interrupted. Next week we have the evaluation to choose which profession we want to study, have you thought about it?
No, I'm more confused than ever. I don't know what I want to study. What about you, have you already decided?
Yes, now. I will be a lawyer like my uncles, so I will have a job when I finish my degree," he said jokingly. -And which school have you thought about it?
"No, I'll worry about that later.
César continued to look at the books. If choosing a career was already a conflict, choosing a school would be even harder. The safest thing was to opt for a public school. His mother, with a lot of effort, was able to keep afloat the high school in which he was attending, so, he did not even think about it.
Once the desk was ready to work, Manuel asked César to come and join. They didn't last long, it was simple. Rather, it was an excuse to leave his house and for the other to have company. Suddenly there was a knock on the door.
"Guys, are you eating here?" Manuel's mother asked.
"Yes, Mom. César, are you staying?
"I don't think so, thank you, ma'am. How kind!
It's a shame, we would love it if you stayed. Think about it.
Once they cleaned up the desk, Manuel left the office. César remained seated and noticed that at the end of the deck was an eye-catching book, he got up and sat in the chair where his friend had been sitting. He pulled the book out and read "Tadao Ando", he was very curious about the name. He opened the cover and turned the pages. Natural light was the protagonist in all the projects he saw. I had no idea who that character was, but I already admired him from that very moment.
Manuel wasn't there yet, a fact that César appreciated, he did not want to be interrupted. He began to flip through faster, so as not to leave it halfway. When he finished, he got up and left it in the same place and went to other shelves that had more books. Before taking another, his friend arrived.
-Sorry, for leaving you alone.
-Don't worry, I'm entertained.
-If you want let's go to the living room.
At that moment, Manuel's mobile rang, it was Azucena, his girlfriend.
-Are you waiting for me?
-Of course, I'll wait for you, speak calmly.
Manuel came out to speak privately and César thanked him. He went back to the book cabinet and in it, he found a book of Louis Kahn's.
-What strange names of these architects.
He marveled again, incredulous to see so many things that could be created. He suddenly heard the door open, but he ignored it.
It's incredible, these books are magnificent.
"Yes, I totally agree," replied a deep voice.
"Excuse me, sir. I was just watching.
-Take it easy. I see that you liked the books.
-I really like them a lot, I hope it doesn't bother you.
-Not at all, at least someone is interested in this house, nobody looks at them. From what I see, you want to be an architect.
-No, sir.
You know, those things happen.
"And how have you been, Caesar?"
"Well, school problems, you know.
-Very well, look help me take these books out, if you liked what you have seen, you will love these.
They filled the desktop with new books. They sat down and the man talked about them one by one.
-This book is beautiful. It shows how light can cause emotions," he said, showing a book by Barragán.
At that moment Manuel arrived and realized that they were busy and stealthily told César that he had finished speaking on the phone.
"Dad, I thought you'd be here later," he approached, giving him a hug.
"I decided to come earlier, so we eat together, son.
Another good reason for César to go home and let the family eat alone.
-Thank you, sir, for showing me your books, it has been a great experience.
"You're welcome, César, come back whenever you want. Come closer, take these, but without fail you send them back to me with Manuel.
-No, sir I wouldn't.
"I don't want refusals," he smiled. -Unbelievable, thank you. I will return them to you.
He gathered the books and quickly put them in his backpack. They were examples of Barragán, Moneo, Turrell, Campo Baeza, Portela, and Siza. He said goodbye and felt that he had a treasure with him.
It didn't take long for him to get home. He greeted his brothers, kissed his mother, and locked himself in the room. He felt the irony of finding himself in a dark room with a depressing light studying great masters of light.
He barely took a bite during the afternoon and until nightfall, he finished going through some of the books. His life had changed. He had another vision in his mind and his indefinite course had taken shape. He went to his mother's room and showed up determined.
"Mother, I thought you were asleep.
"No, son, tell me.
-I want to be an architect.
The importance of light is undoubtedly fundamental to architecture. It is an element that must be mandatory for the sake of emotions.
Enrique Rico Campos
Irapuato, Gto. Mx April 20, 2023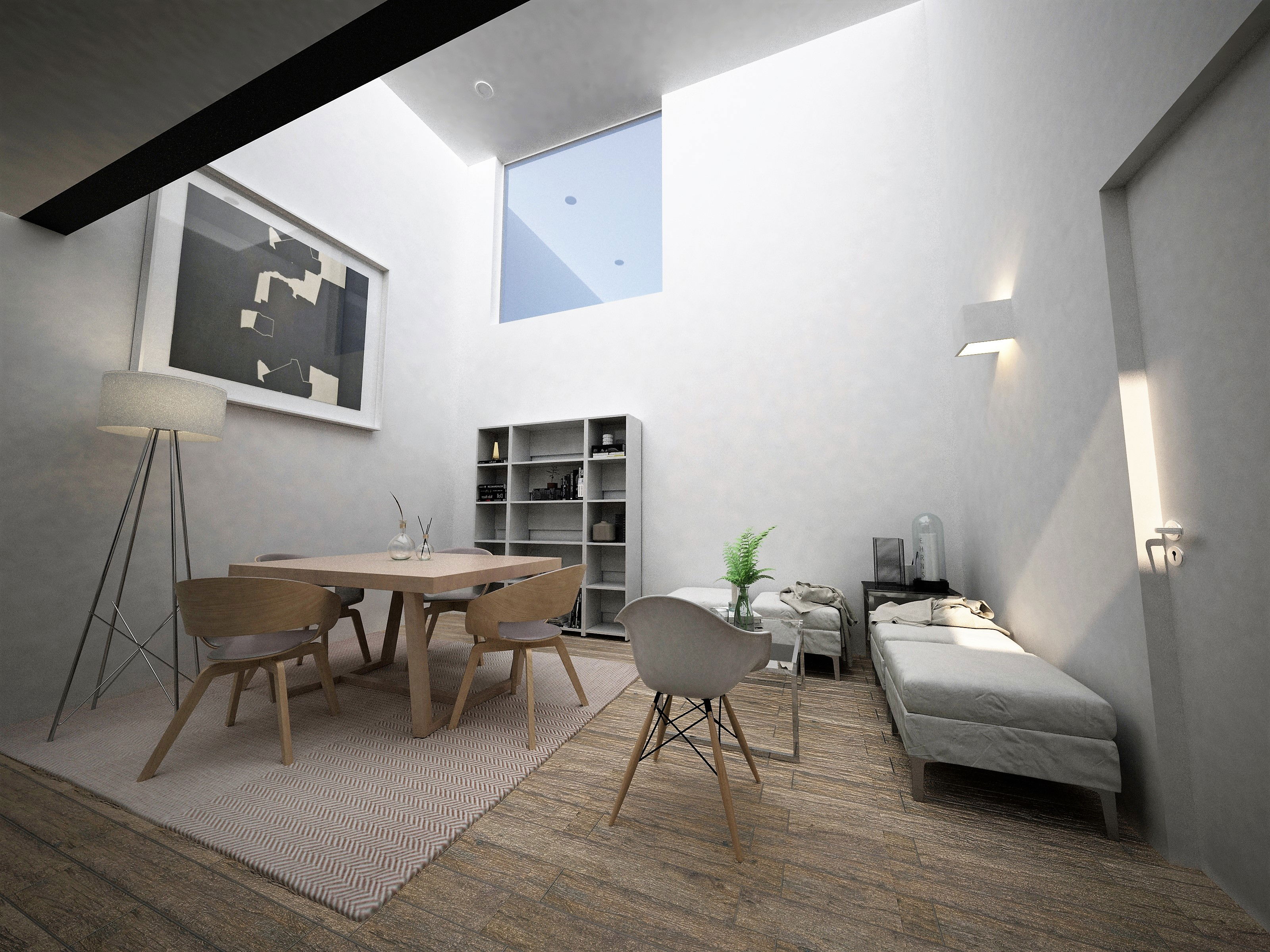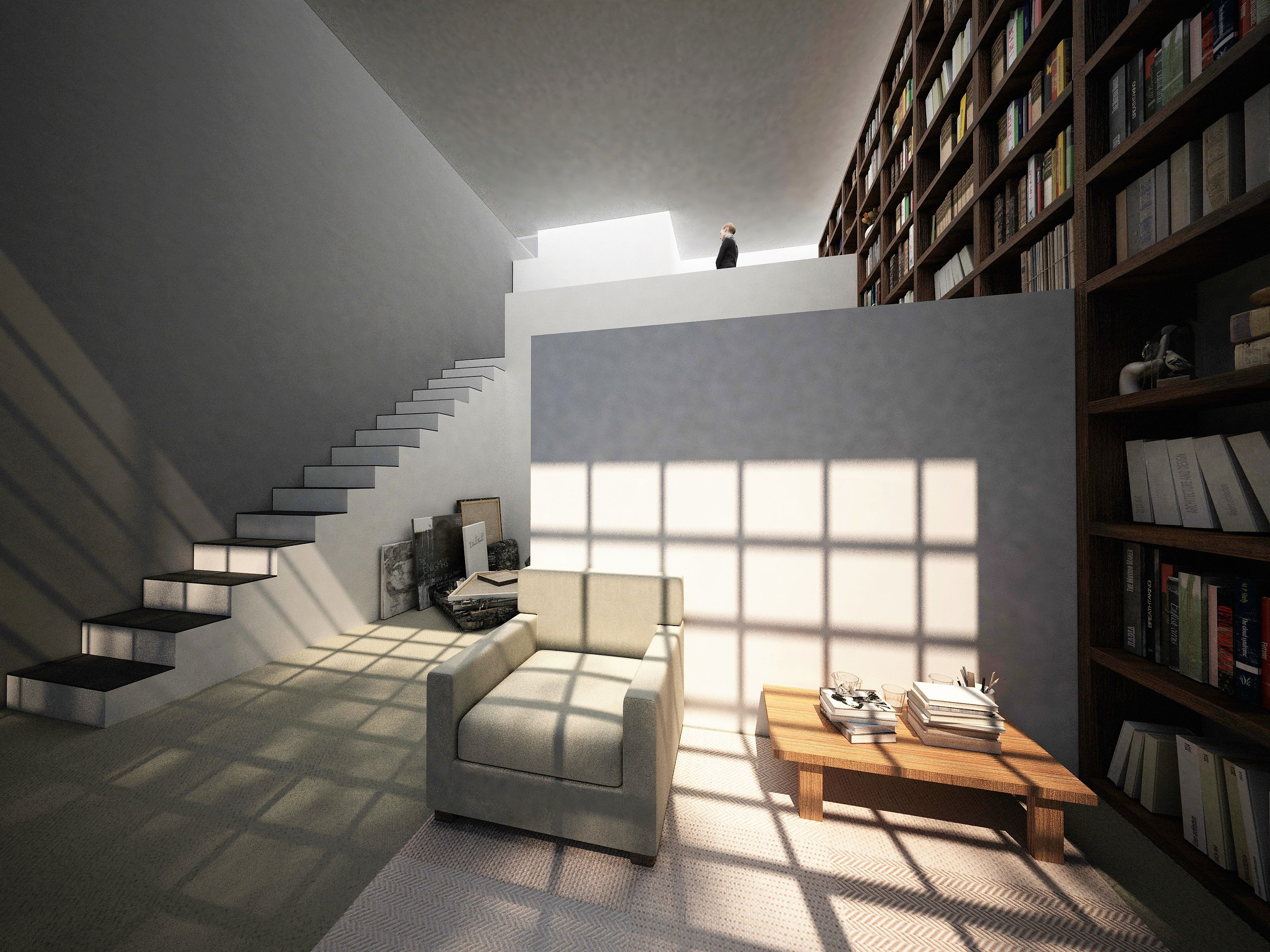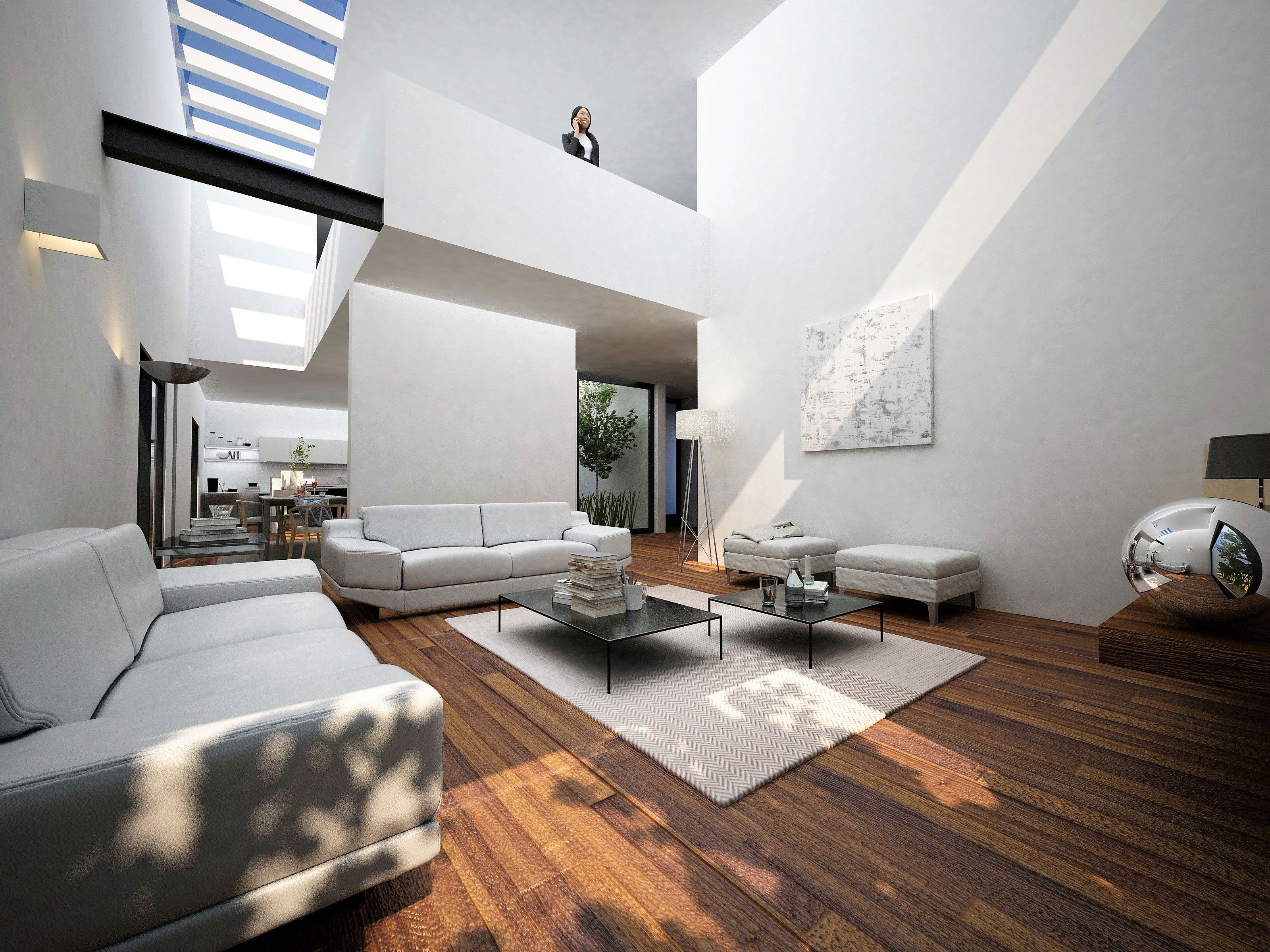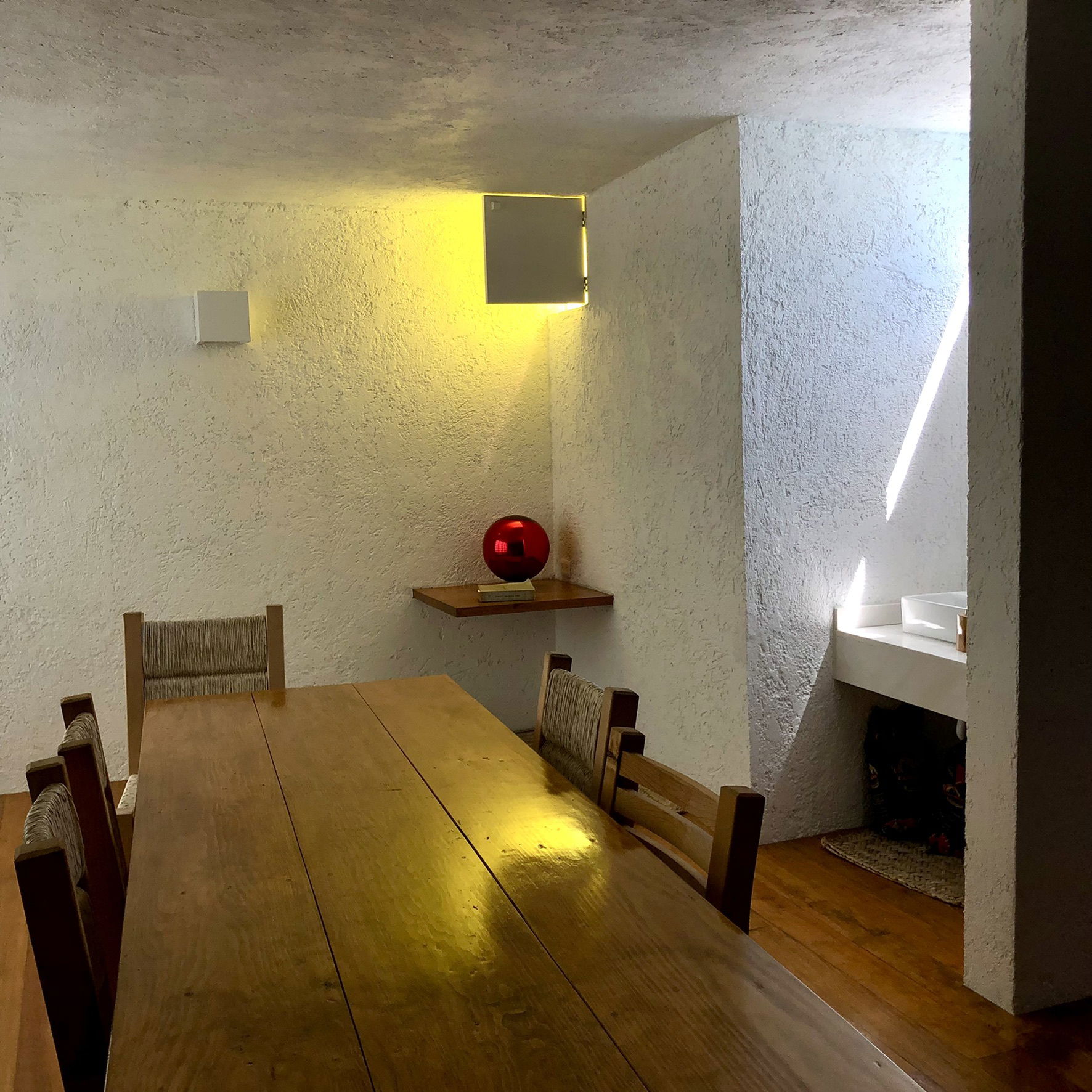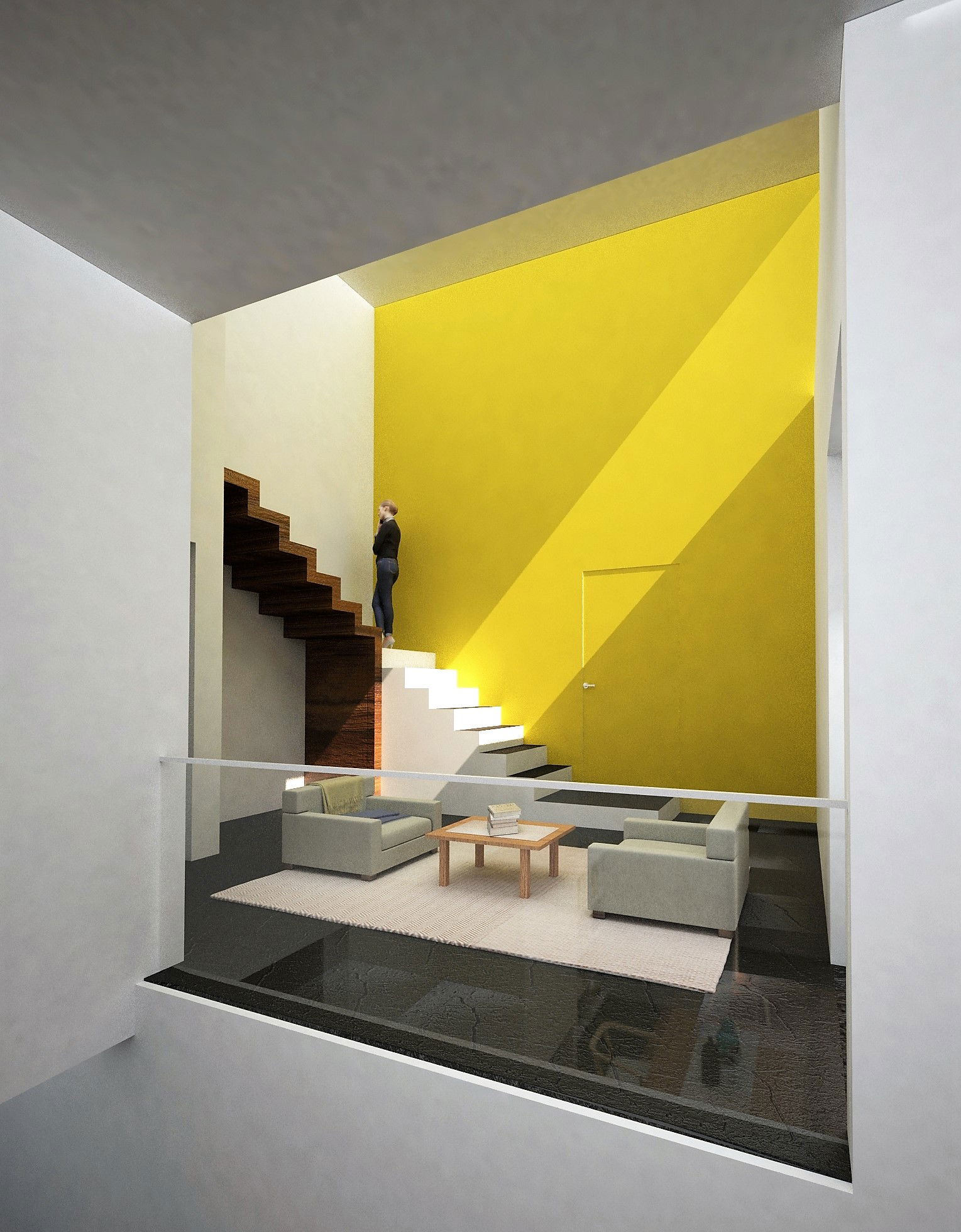 About the Author: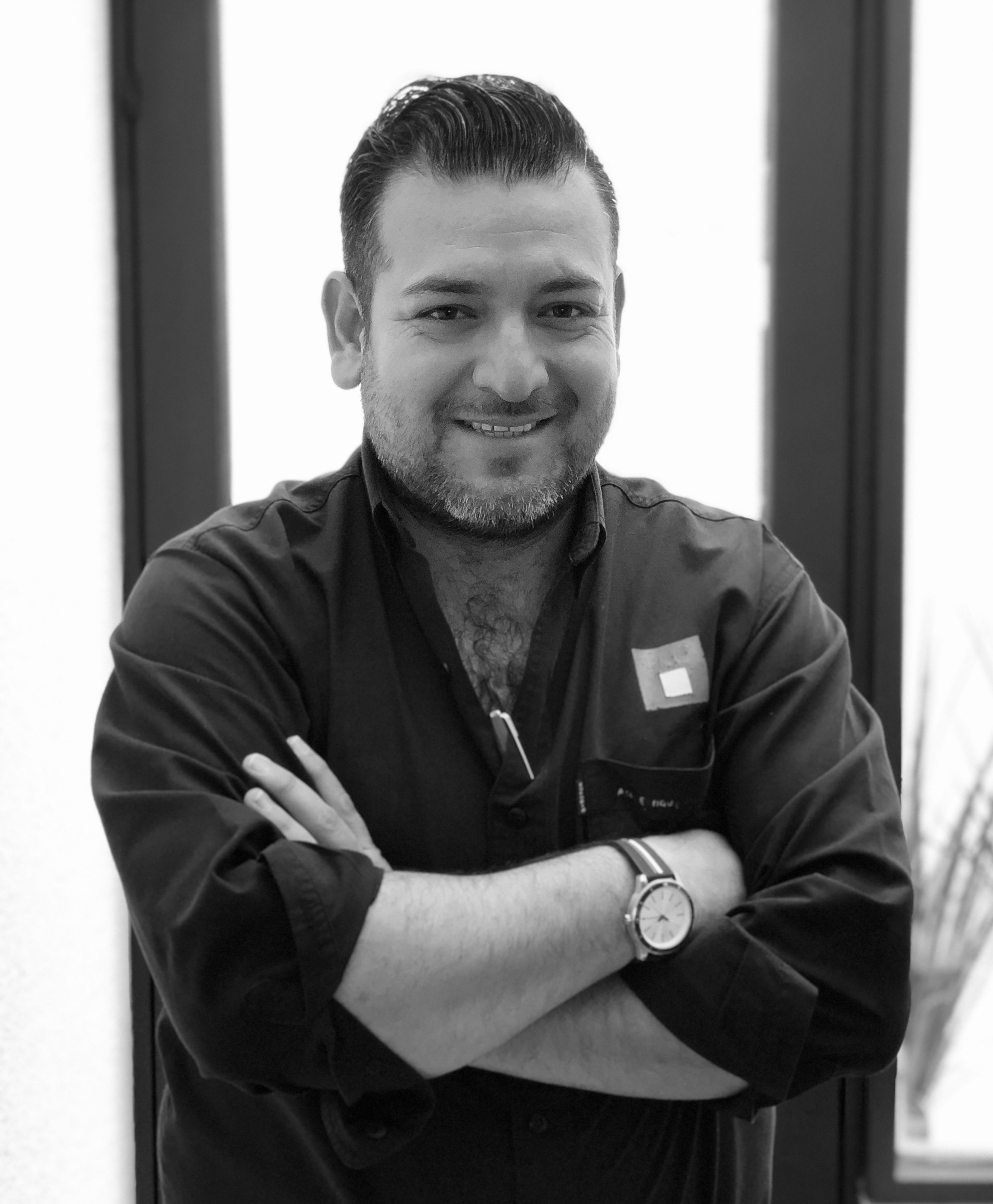 Enrique Rico Campos.
Born in Abasolo, Guanajuato (1981 Guanajuato, Mexico). He attended basic education in his hometown. In his professional training, he opted for the Faculty of Architecture at the University of Guanajuato and finished his studies at the Polytechnic University of Valencia, Spain, while already working, as a draughtsman in a renowned engineering office.
An admirer of emotional architecture, on his return to Mexico, he obtained an academic stay at the Luis Barragán House Museum, his other alma mater, under the tutelage of its director Catalina Corcuera, House was declared a World Heritage Site by UNESCO, where he began as a lecturer and guide of distinguished personalities, gradually becoming a specialist in the work of Luis Barragán while he was surprised by the work of Goeritz, Chucho Reyes and Ricardo Legorreta, whose architectural concepts marked his interests and future creations.
On his return to Europe, he joined the work as a professional in "Mediterráneo Ingenieros", in the City of Valencia, Spain. He decided to undertake research on art, traveling through England, Germany, Poland, Austria, Italy, France, the Czech Republic, and Portugal. Later he made formal studies of culture and Frenchified architecture in the most French city in America, Quebec, and Canada.
Back in Mexico, under the command of architect Manuel López Poo in Ciudad Juárez, Chihuahua, he projected sketches with this great architectural planner, who was his teacher. In the next stage, he moved away from formal analysis to join a supervision office, which allowed him to know the construction in-depth, from the understanding of the natural terrain to the last detail of the final work.
In 2017, at the age of 36, he founded and currently runs his own office inspired by regional and vernacular architecture and of course contemporary art. Since then, he resumed architectural research trips to Cuba, Costa Rica, and Mexico. Currently giving lectures in the country and abroad.
He defines his architectural style as an emotional minimalist. In each project there is a search for comfort to interact with the senses of each user, enhancing the natural light, textures, color, and acoustics of the spaces.
He is the author of four books; ALREADY LIVED, BATTLES OF THE NIGHT, MEDITERRANEAN SPELL, and OYAMEL.
Currently, his work focuses on single-family housing, mixed-use buildings, and multipurpose enclosures and pavilions. His work is developed in Mexico with some projects in Argentina.