When we think of architecture, we think of habitability and aesthetics; however, we are today in a globalized world where the social, economic, and political factors directly influence the way we create and inhabit this architecture.
It is important to understand that the concept of economics is basically transmitted to architecture just as architecture is translated into economics. That is, wealth and poverty are directly reflected in how the cities and the buildings of a country are formed. That is why as architects and users of spaces it is important to be aware of the areas that surround us and affect us today that will determine the way in which we develop and inhabit these spaces.
At present, architecture has lost certain aesthetic and functional values because real estate developers are the ones who set the design guidelines to create the spaces where we develop as people. A very clear example in Mexico is the repetitive and modular architecture of social housing that was generated in the twentieth century built on cheap land and away from urban spots. These massive housing complexes have as their main problem to have almost no communication with the city centers, they lack services on many occasions basic design foundations as well, which at the time were supported by government and institutional policies, granting millions of credits and promises to their buyers.
This business model disappeared and what it left behind was a fracture in large cities as well as social and environmental problems.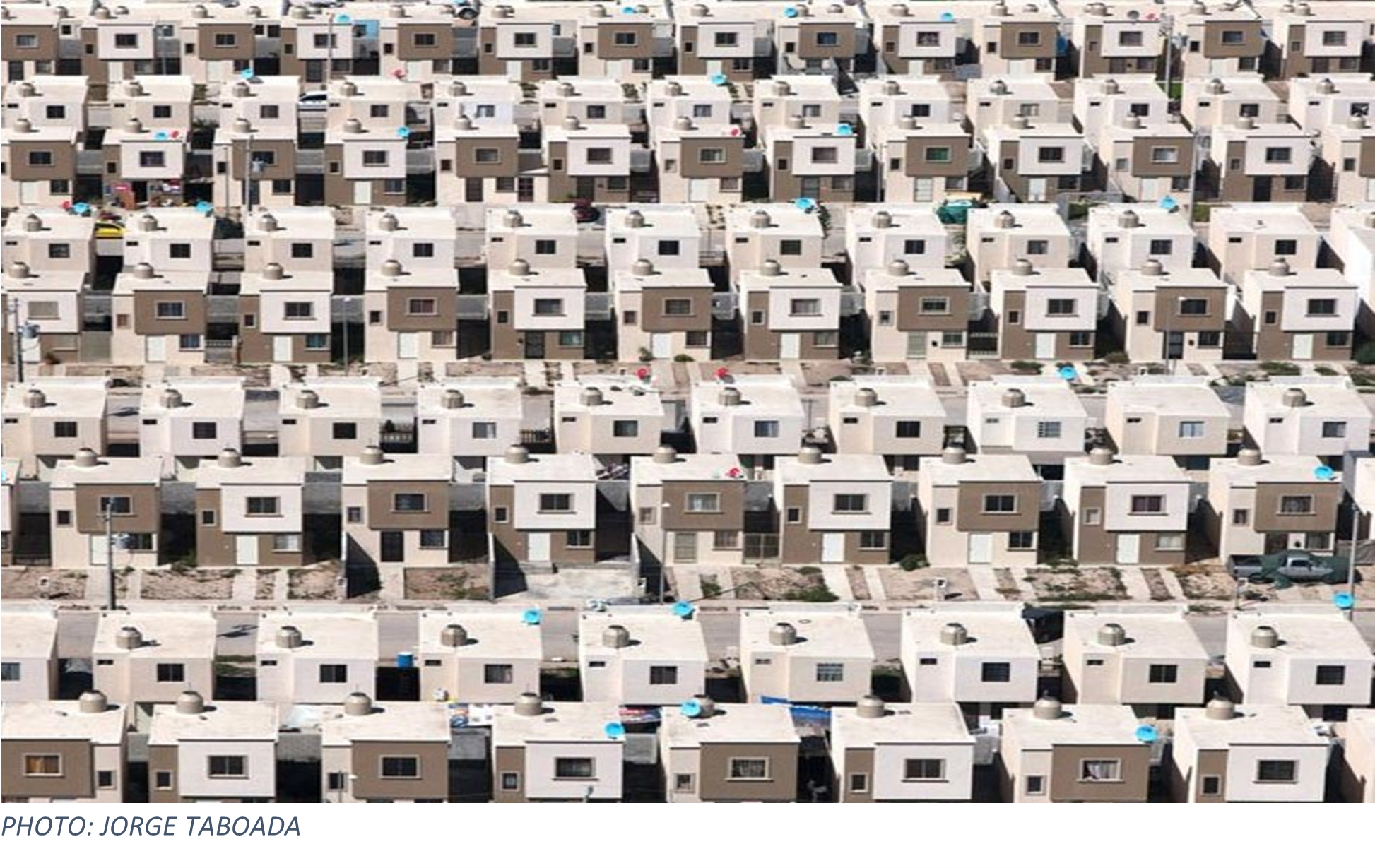 As mentioned above, when a country is growing economically, this is directly reflected in the way it develops and architecture is no exception, so buildings are the main projection of development. As was the example of Mexico where the housing that predominated was that of social interest, another clear example in the twentieth century was that of the United States whereas its economy evolves, buildings in the main cities grow generating even a symbolic power of this nation.
The same happens with developing or poor countries where their economy is the basis of how buildings are developed and how their cities are generated from counteractive methods and technologies based on sustainability, which often give rise to very interesting and efficient architectural principles that will be copied such as the use of recycled, prefabricated materials or simply energy efficiencies such as cross ventilation or thermal materials.
That is why Latin American cities have adopted a very sophisticated and novel architecture based on basic and bioclimatic principles where in turn they are training architects with a high knowledge of methodologies to generate quality architecture at affordable prices. Another important point to consider is that the training of architects today must be based on an education that has principles of new and evolving technologies, this training is often being taught exclusively in countries with high purchasing power or based on rich economies. With this argument we can say that architecture is an engine in the growth of the economy of a country in its various scales generating a sustainable environment or else poverty can be impacted considerably.
In the case of Mexico, architecture is overvalued, and this is not in the possibilities of all social extracts, so many times we believe that architecture is a luxury or simply for the rich; however, it is important to change this mentality and encourage the use of the basic principles of architecture to make it accessible to all people.
At present we can say that our country still does not consciously consider the use of architectural values as such, so this also impacts the development of society and the way in which each user develops in work and housing spaces, since few can count on the participation of such professionals in the execution of projects; that is, we are still a country that produces cities based on self-construction.
According to data from the Federal Mortgage Society, it shows us that six out of ten houses are built without the supervision of an architect or engineer, which is an indicator that determines that we are not yet economically prepared to make cities with experts in the field.
It is extremely relevant that there are adequate planning and regulatory strategies for land use in development plans and especially how they should be designed since in many cases this lack of planning in large cities or cities as well as in rural areas we can see that there is an excessive growth which impacts, for example, the aspects of mobility and infrastructure resulting in the lifestyle that citizens have, so architectural approaches must be planned together with government agencies.
When a city lacks architectural and engineering instruments, it can suffer natural disasters such as those experienced in recent earthquakes.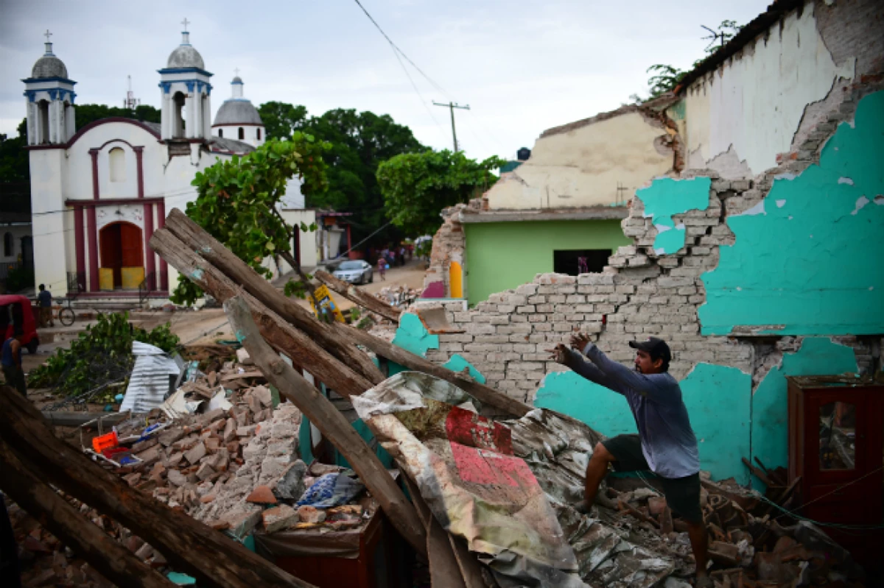 Self-built housing in Juchitan Photo: AFP
It is important to understand that new cities are built without a clear outline of what happens in the immediate context and developments are created based on enriching a group of people who simply seek a profit without understanding that the solution is to simply reuse old structures or revitalize abandoned architectural objects such as the urban centers of large cities. The thought of populating or densifying the peripheries and growing the urban sprawl generates political, social, and economic problems in the short and long term since an important infrastructure is required to be able to solve these urbanizations.
The economic progress of a country is how we can see the advance in architecture, but in some cases construction is at excessive levels of growth which is not necessarily an engine to generate quality architecture.
Another aspect to consider is how the new growing cities come to have an oversupply of uses and these tend to abandon or simply devalue these buildings to generate a considerable urban problem.
It can be said that architecture is related to global problems since at present both the land where it is built and the materials are directly impacted by the economy transforming our spaces into useless, reduced, unfriendly to the environment and poor-quality places in the short term.
In conclusion, we can say that we must train the new generations of architects with the mentality of generating formal and functional spaces based on sustainable architecture which helps the environment and in turn can help the economy of the people who inhabit these spaces. We must also establish regulations that limit real estate developers in certain practices that encourage gentrification practices. On the other hand, we must also train architects who are committed to their country by providing their services to as many users as possible and not see the practice of architecture simply as a business but as a basic need and encouragement to all social groups. Another point that has to be taken into account is to regenerate, revitalize, remodel, or simply densify the sites that at some point were occupied and that today are abandoned in order to give life to the historic centers and give new housing opportunities that are not on the outskirts of the cities. This would generate jobs, and help ensure that there were no monopolies in the so-called developers.
Perhaps it is time to rethink the way we see architecture in general and think more about the way we live today, where a greater spatial quality is required over other things. That is, we must better study the functionality of those spaces and contrast them against the aesthetic value and the use of inappropriate materials for this particular context since repetition patterns are used in these architectural designs. I believe that at present we have a lot of influence both from the media and rich countries on how it should be inhabited, however the architect is the one who must understand the identity of the site as well as the context in which he is developing his project. Prefabricated houses and sustainable modular houses are examples of economic architecture available to everyone at different scales that architects must begin to experience as the main design method. People must keep in mind that heritage or housing is a fundamental part of our development as people.
I believe that Mexico has a great opportunity to train and generate quality architecture since we have all the tools of labor, raw materials, as well as the extension of territory necessary to be able to produce good architecture based on participatory design; that is, with the community as the main ally of the architects as well as the support of the government in general so that the developers are not the ones who impose the housing market and the various uses of the countries in general.
I consider it important to reflect from an early age that to live well is to live well.
About the author: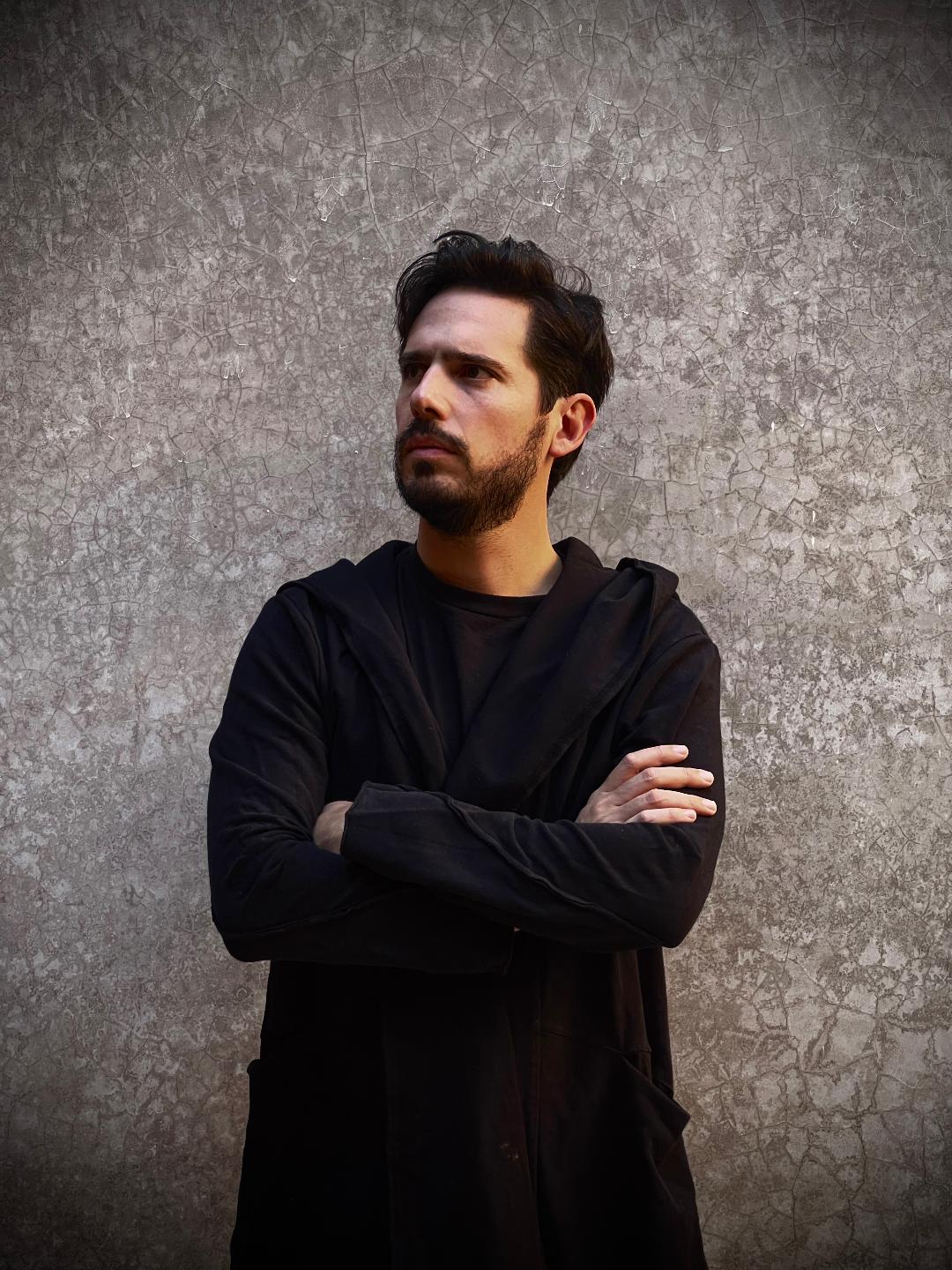 Daniel is an architect capable of developing projects through research and experimentation from multidisciplinary processes, involving various actors in the workplace.
EDUCATION: Universidad Nacional Autnóma De Mexico (UNAM), Mexico | 2020, M.Arch in Architecture Universidad Iberoamericana (UIA), Mexico | 2010. Bachelor's in architecture. Escuela Superior De Diseño Barcelona (ESDI), Barcelona | 2008. Architecture and Design.
WORK EXPERIENCE: d.m.taller - Founder / Director. Mexico, CDMX. Merida, Yucatan | 08/2020 – now Taller 2 M - Founder / Director. Mexico, CDMX | 08/2013 – 08/2020 Constructora Ikki - Project Director, Merida, Yucatan | 01/2020 - now MAC + DI - Founder / Director. Mexico, CDMX | 01/2009 - 08/2013 Rosa Mexicano - Founder / Partner. Mexico, CDMX | 01/2010 - now Taller 13 – Studio Director. Mexico, CDMX | 01/2008 - 01/2009 Raul Peña Architects – Project Director, Mexico, CDMX | 01/2006 - 01/2007
TEACHING: Facultad de Arquitectura. Studio Instructor level VII y VIII. Universidad Nacional Autónoma de Mexico UNAM. (2012-now) Universidad Marista de Merida. Urban Studio Instructor. (2020-Actual) Universidad Anahuac Mayab de Merida. Studio Instructor levels IV y V (2020-now)
EXHIBITIONS: First and Third Architecture Week at the Universidad Iberoamericana (2007) Triangulaciones en Galeria Arte Hoy (Espacio Carranza) (2015) Sueños en Colegio de Ingenieros Ciudad de México (Nov 2015) Galeria Proyecto Medellin, Roma Norte CDMX (Ago 2016) Inicio Art Fest (2017) Exposición Arte 10 en Foto Museo Cuatro Caminos (CDMX) -Pop Up Store Arte Emergente (2018) Expo Kom Studio in San Diego California (2018) Venice Biennale 23 (2018) Segundo Coloquio Arquitectura Ciudad y Territorio Unam (2019) Exposición Transferencias arquitectónicas por arquitectos del Taller Jorge Gonzalez Reyna at the CAM-SAM (Colegio de Arquitectos) (2020)
COMPETITIONS and AWARDS: Muestra de Arte Club Reforma 1ra, 2da, 3ra edición. (2005-2007-2010) Second Architecture Week Universidad Iberoamericana, Third Place (2007) Honorable Mention in Arte mexicano Reforma Newspaper (2012) Honorable Mention and Publication Proyecto rehabilitación Mercado de la Merced (2013) Finalist in Young Architects Competition 17 (2017) Pabellón del Agua Mextropoli (2017) Second Place. Venice Biennale 23, La planta de la planta (2018) Ist Place Memorial 19s in Mexico City (2018) National First Place. Saint Gobain in Milan, Italy (2019) First Place. Desarrollo habitacional La Ceiba in Culiacan, Sinaloa (2020) First Place. Aulas multiconfort Saint Gobain/Plaka Latinoamerica (2020) Second Place "Centro de Cultura Ambiental Chapultepec" (2021)
PUBLICATIONS: Reforma Newspaper (Fuga de Lineas) Reforma Newspaper (Sentimientos en color) Club Ibero (Pinta su pasión) Triangulaciones por Galeria Arte Hoy Venice Biennale 23 100 Visiones por la Merced. Distrito Merced (distrito merced.mx. Colegio de Arquitectos Mexico City. Revista Construye. Anniversary Issue. Junio 2020 Interviewed in Mas de Que arquitectura (Radio and Podcast) Libro Trazos published by the Facultad de Arquitectura, UNAM. Interviewed for podcast PERSPECTIVA